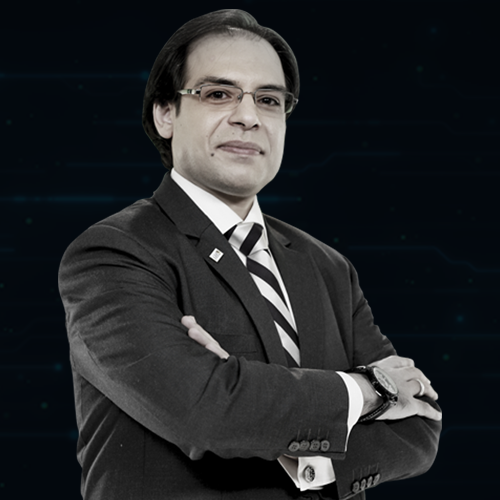 Welcome!
I'm Mohamed Elguindy a Technologist a Scientist an Engineer an Educator a TV Presenter
An international cyber security expert works as a cybercrime and cyberterrorism consulatnat to the United Nations, cybercrime program director at Faculty of Law - the British University in Egypt, digital tranformation expert at the Public Prosecution Office and TV presenter of the well-known technology TV Show "Tech Talk".
about
me
In the 21st Century, all roads lead to Cyberspace...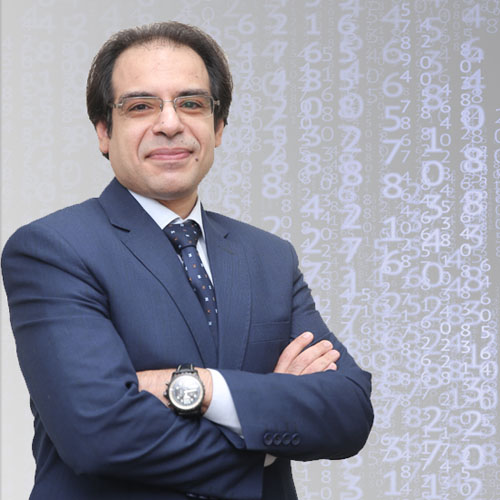 I'm a Cybersecurity and Cybercrime expert based in Egypt. Teaching is my passion, delivering cybercrime and technology courses in academia and international organizations in addition to hosting a TV program.
First Name

Dr. Mohamed

Last Name

Elguindy

Nationality

Egyptian

Experience

over 20 years
Twitter

drelguindy

Email

elguindy@bcs.org

Facebook

drelguindy

Instagram

drelguindy
---
experience
2020 - Present
Digital Expert

PPO
Working as the digital expert for the Egyptian Public Prosecution Office, leading the digital tranformation strategy and roadmap.
2017 - Present
Cybersecurity Consultant

United Nations
Works as an international cybersecurity and cybercrime consultant to the UNODC developing and delivering advanced training and capacity buidling programs.
2017 - Present
Cybercrime Expert

The British University in Egypt
Works as the program director of the professional master in cybercrime investigation at Faculty of Law.
Education
2017 - 2020
Doctorate Degree

Cyber Security
Doctorate degree in cyber security, dissertation "Using Opensource Intelligence as a Tool in Investigating Cybercrime". Equivalent Doctorate from Hong Kong (Hong Kong Council for Accreditation of Academic and Vocational Qualifications)
2019 - 2020
Fellowship

Higher Education Academy UK
AFHEA is a UK Government Qualification for teaching in Higher Education.
2015 - 2016
Chartered Scientist

Science Council UK
Chartered Scientist (CSci) is a professional qualification in the United Kingdom that is awarded by the Science Council through its Licensed member organisations
get
in touch
I'm always open to discussing new projects.
ISSA EG

www.issa-eg.org

International Institute For Cyber Security Studies

https://iicss.org/

LexofTech

https://lexoftech.com/

Tech Talk Show

https://www.youtube.com/c/TechTalkShow
If you have any suggestion, project or even you want to say Hello.. please fill out the form below and I will reply to you shortly.
latest episodes
technology, science, and cyber security insights